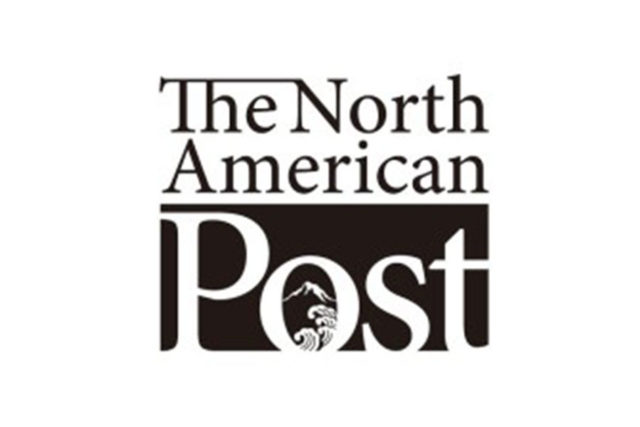 By Yukiko Tanaka
For The North American Post
The broad street that runs closely along the pond's west side is Shinobazu-dori, and along and near it are a few spots that will attract your attention. A Japanese-style house hidden among the trees is where Yokoyama Taikan, a great painter of the Meiji era in the traditional school of painting, lived. The house, along with the garden, has been meticulously maintained and available for the public to visit (for a fee). Perhaps built around the same time is another great house nearby.  It is a mansion that formerly belonged to the Iwasaki family, one half is Western in a Renaissance style and the other half is in a traditional Japanese style. The Western part is a work of architect J. Condor, who built a few more houses in Tokyo when Japan was eagerly going through modernization. It is interesting to see contrasting features of this rare and fine house, which is open to the public (for a fee).
The Library of Modern and Contemporary Architectures is a stone's throw away from the pond but it may not be of general interest. Another small museum by the southeast corner of the pond, Shitamachi Fuzoku Shiryookan (Museum of Low-town Life and Manner), is a good place to go to learn about the lives of low-town folks not too far back in time. The exhibit might stir up some nostalgia for older people, but for the young and foreign visitors, there is much to learn about Tokyo's history. Finally, if you want to taste a bit of Edo, you might take a break at the nearby teahouse, Hasumi Chaya, and enjoy green tea the way folks had in Edo Tokyo.
The JR station next to Ueno is Okachimachi, a two-minute ride. You can walk easily, and if you do so, on a narrow street along the raised rail, you will find the famous Ameyoko Arcade without problem. There are quite a few tiny stores and stalls, including those underneath the rail, cramped in for a distance of several city blocks. The arcade is always crowded with shoppers and people just wandering about. Among the crowd you can easily spot tourists from neighboring Asian countries in recent years. Selling fresh and dried fish, these stalls are said to have formed spontaneously some years ago. In the days immediately after the Pacific War, goods originating from the U.S. military base such as stockings, jackets and other items found a way into these barrack-like stores. It was a time when everything was in shortage and the country was under a controlled economy. Many things that found their way here were contraband, illegally sold. Some say that "Ame-yoko" came from the fact that many things sold here came from America (the U.S. Base), but others claim that among the shops existing before the war, many dealt with ame (candies), thus the name of Ameyoko.
The Ameyoko Arcade was made up of mostly barrack-like storefronts even in the 1970s, and not much has changed since. Today, there are more of them and they are selling many more items. Prices remain good (I bought a wristwatch band for 300 yen), particularly in seafood, but you should know that you are more likely expected to buy in larger quantities. You see a great crowd of shoppers during the last days of the year as people shop to prepare for a New Year's feast.
One end of the Arcade faces Kasuga-dori, along which is Shinobazu Pond. To the south of that is Yushima Tenjin Shrine. It is on a hillside and the division of the low and up towns of Tokyo is somewhere around here. You will climb quite a few steps up to the shrine compound but there are also slopes with different inclines for men (otoko-zaka) and for women (onna-zaka).  The shrine is known for plum blossoms and its origin is very old, some time in the mid-5th Century. As it enshrines Sugawara Michizane, a Medieval figure considered to be "the god of learning," students or other people who are about to take examinations come here to pray for success. If you happen to come by during the exam season you will see many pieces of wood with all types of wishes written on them hanging on tree branches. It is an ancient practice still alive and well today.
As it was with many shrines, down below Yushima Tenjin Shrine was a bustling quarter busy with various commercial and entertainment establishments. On New Year's and other holiday seasons, even make-shift theaters and sumo wrestling were seen. Today, this area, lower and flat, leading toward Kanda is filled with an ambiance far from the solemnity of shrines. Reflecting its past, even "love hotels" are found in the vicinity.                  
[Editor's Note]
This series introduces a historical view of various sites in Tokyo. The writer can be reached at ytanaka03@gmail.com.