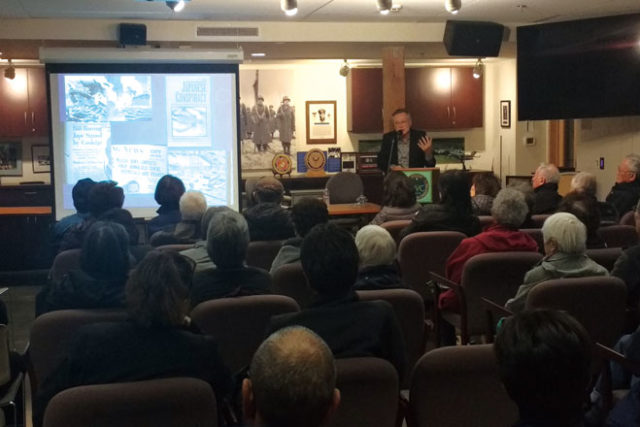 By The North American Post Staff
Mike Malaghan, author of "Picture Bride," visited Seattle for his book event last Saturday, sharing stories of his debut novel and Nikkei history.
Malaghan participated in a book event at Seattle Kinokuniya as well as the NVC Memorial Hall before heading to Portland and San Francisco early this week. He presented the stories within the novel, connecting historical events and activities including the Council for Interracial Unity with fictional main character Haru.
After the 10-year effort on his novel, researching historical facts and earning inspiration through site visits, he is now working on his second book and also plans for a third in the future.
The "Picture Bride" is available at amazon.com, Kinokuniya and other bookstores.