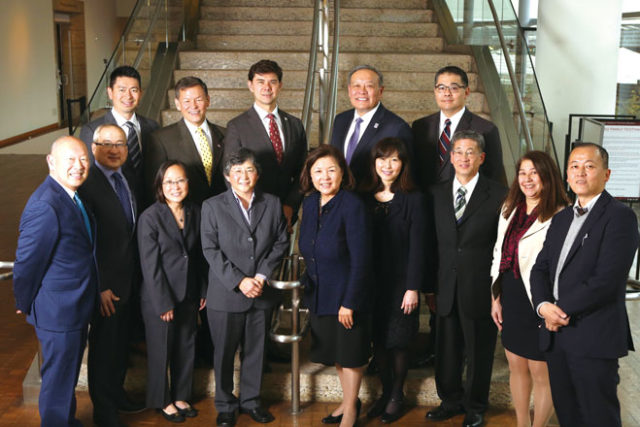 Eleven Japanese American leaders will travel to Japan from March 3 to 11 on the 2017 Japanese American Leadership Delegation (JALD) program, a week-long trip dedicated to building people-to-people connections with Japanese leaders.
In its 17th year, JALD provides opportunities for Japanese Americans to establish a meaningful role in strengthening U.S.-Japan relations across all sectors of society.
The delegates will visit Kanazawa, Ishikawa Prefecture, and participate in a panel discussion sponsored by the Japan Foundation Center for Global Partnership and the U.S.-Japan Council (USJC). The delegates will then visit Tokyo, where past delegations have typically met with the Japanese Prime Minister, Foreign Minister and top business executives, among others.
Patrick Oishi, a judge of King County Superior Court, joined the program this year as a Seattle representative among other leaders  from across the country, who are active in their communities, engaged in U.S.-Japan relations and committed to deepening ties between Japanese Americans and Japanese. USJC President Irene Hirano Inouye will lead the program, which is sponsored by the Ministry of Foreign Affairs of Japan.
JALD participants from Seattle
Since 2000, 186 participants have joined the JALD. The Seattle community has sent representatives every year since 2003.
The members include: the late Kip Tokuda (2003), Ron Mamiya (2004), Lori Matsukawa (2005), Sharon Tomiko Santos (2006), Harold Taniguchi (2007), Tom Ikeda (2008), Elaine Ikoma Ko (2009), Jill Nishi and John Okamoto (2010), Phyllis Campbell (2011), Mark Mitsui (2012), Kelly Ogilvie (2013), Brad Miyake (2014), Lynn Hashimoto (2015) and Bruce Harrell (2016).