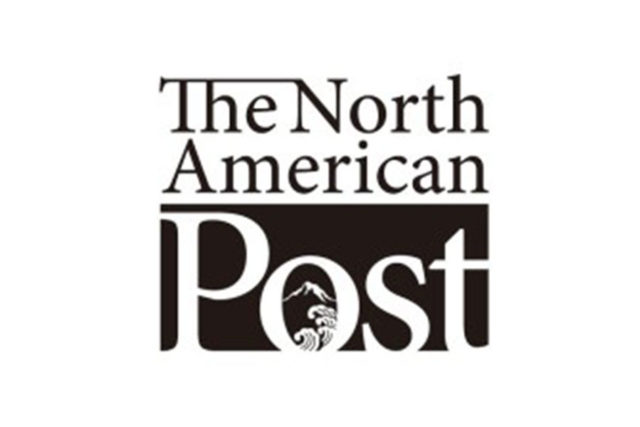 By Robert Giulietti
For the North American Post
Bibimbap "Korean Style" Rice Bowl
(4 Servings)
Ingredients
4 cups       Medium grain white rice (Grocery Aisle 6A)
½ lb          Sukiyaki sliced beef (Meat Dept.)
1 T            Cooking wine (Grocery Aisle 3B)
2 T            Surasang Gochujang Pepper Paste (Grocery Special $2.99)
3 T            Surasang Doenjang Soybean Paste (Grocery Special $4.39)
1 T            Soy sauce (Grocery Aisle 3B)
1 T            Sugar (Grocery Aisle 6A)
1 tsp         Sesame oil (Grocery Aisle 4A)
2 cups       Fresh spinach chopped (Produce Special $10/$10)
½ cup       Shiitake mushrooms chopped (Produce Dept)
1 T           Carrots small diced (Produce Dept.)
1 T           Celery small diced (Produce Dept.)
3              Eggs lightly beaten (Grocery Aisle 11A)
Garnish   Garlic chives chopped (Produce Dept.)
½ cup      Mung bean sprouts (Produce Dept)
Sesame seeds
Rice: Rinse well, soak grains for at least 20 minutes prior to cooking. Once finished cooking, immediately uncover and fluff the rice by running a rice spatula through several passes.
Rice Topping: Heat oil in pan, brown the beef. Add cooking wine and allow to evaporate. Add sauce elements (Gochujang, Doenjang, soy sauce, sugar and sesame oil) and integrate into the beef. Add carrots, celery, shiitake, spinach, cook until vegetables become soft. Pour lightly beaten eggs over the top and cover the pan with the lid until the egg thickens but does not fully cook. Uncover and garnish with sesame seeds, garlic chives and beans sprouts and serve over hot rice.
[Editor's Note]
This is a joint project with Uwajimaya Seattle. The writer usually appears at the store for a cooking demo with this recipe on Friday. He can be reached at robertgiulietti@uwajimaya. com. A video demonstration of this recipe can also be seen at www.facebook.com/ uwajimaya.