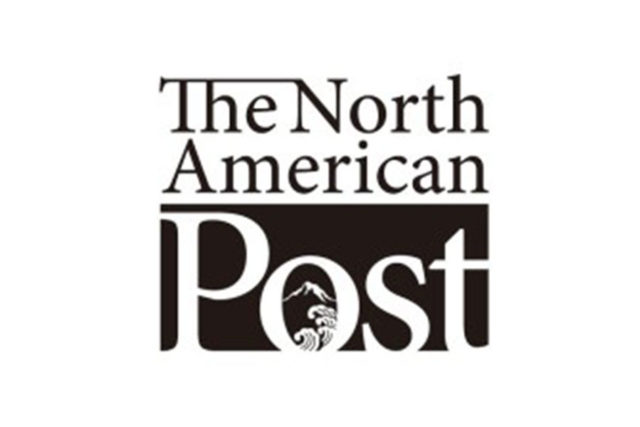 By Robert Giulietti
For the North American Post
Chicken Shiitake Pasta (2 Servings)
Ingredients
½ lb             Boneless Skinless Chicken diced (Meat Dept. Special $1.99/lb)
½ tsp           Chicken Bouillon Powder (Grocery Aisle 4A)
2 portions     "Bgreen Food" Organic Angel Hair Pasta (Grocery Special $2.99)
1 T               "Shirakiku" Shiitake Mushrooms diced (Grocery Special $2.99)
1 T               Tamari or Gluten-Free Soy Sauce (Grocery Aisle 3B)
1                  Baby Lemon juiced (Produce Dept)
½ cup           Red Bell Pepper julienne (Produce Dept)
½ cup           Yellow Onion minced (Produce Dept)
1 T               Shallot minced (Produce Dept)
1 cup            Ellenos All Natural Greek Yogurt (Ellenos Service Counter)
1 tsp            Olive Oil (Grocery Aisle 4A)
1 T               Corn Starch (Grocery Aisle 6A)
Garnish
½ cup           Avocado diced (Produce Special 10 for $10)
Directions
Pasta Preparation: Bring water to a boil, add salt and boil pasta for three minutes, remove and rinse with cold water and coat with olive oil. Set aside.
Shiitake Preparation: Soak dried mushrooms in hot water for at least 15 minutes. After mushrooms cool, drain water and finely dice and set aside. Save residual shiitake water to hydrate the pasta.
Chicken Shiitake Sauce: Season diced chicken with bouillon seasoning and pepper and dredge in cornstarch shaking off the excess. Heat oil in pan, cook chicken until golden. Add onions, shallot and red bell peppers and cook for two minutes. Deglaze the pan with sake and lemon juice. Add pasta and hydrate with left over shiitake water. Mix noodles until "al dente." Season with soy sauce and finish with the yogurt. Garnish with avocado and serve.
[Editor's Note]
This is a joint project with Uwajimaya Seattle. The writer usually appears at the store for a cooking demo with this recipe on Friday. He can be reached at robertgiulietti@ uwajimaya.com. A video d