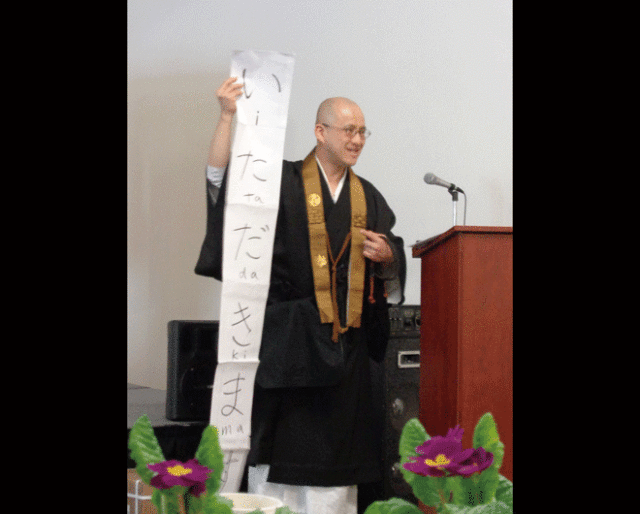 A little over 60 people attended the Japan Shumy and Culture Society's New Years luncheon on March
19 at the Nagomi Tea House. The event featured traditional Japanese dancing in kimono and karaoke
performances on stage and speeches by members including President Sayoko Bole and Rev. Taijo Imanaka
of Koyasan Buddhist Temple (pictured left). After a few announcements about future event plans, guests
enjoyed bento lunches from Uwajimaya and received surprise door prizes.
Photo by Dana S. Mar/ The North American Post
趣味の会による恒例の新年会が19 日に和み茶室で開かれた。本紙やシアトル高野山などコミュニティー招待者を含め、会員
約60 人が出席。ブール小夜子会長やシアトル高野山の今中太定開教使のあいさつのあと、宇和島屋からの仕出し弁当やカラオ
ケや舞踊といった舞台演目、ラッフル抽選を楽しんだ。
(写真 = 馬 幸恵)