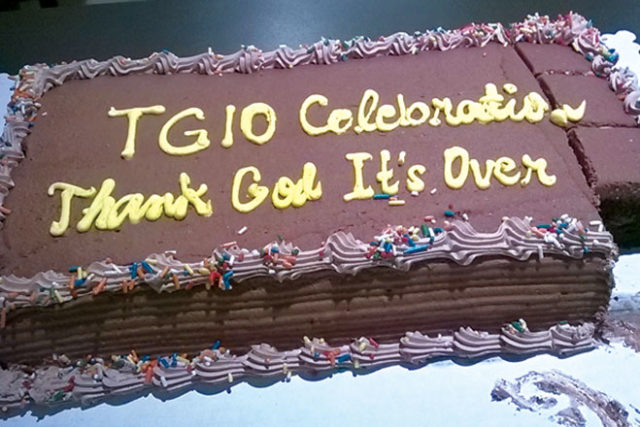 By David Yamaguchi
The North American Post
In these extraordinary times, the ordinary people of our divided nation need to find ways to come together as one. As Sansei of my vintage are turning sixty, we are getting old enough to have outreach stories of our own to tell, to lay on top of those of the generations that have preceded us. Below are three of mine.
For my first job out of college, I worked as a summer interpreter for the Forest Service in Mimbres, New Mexico. I led visitors on nature hikes. As my cabin in back of the ranger station was far from town, I remember an early day off when I hitchhiked there, to go grocery shopping. I did not yet own a car.
The desert journey to town went well enough, but the way home was something else. For by then, evening was descending, and people would not give me a ride. I was a young guy with long hair and a backpack.
Ultimately, it was an elderly Chicano couple who rolled down their window two inches, to take a look at me.
"Do you have a gun? A knife?" I remember them asking. After which they opened the back door of their car, and offered the lift I very much needed as far as they were going.
As I got closer to the forest, a Chicano fire-crew worker recognized me, and gave me a ride further.
"Hey Dave, hop in," he had said.
After the story of my trip to town made the rounds, my Chicano neighbors began supplying me fresh eggs and milk, to lessen my need for long grocery runs. An elderly retired white miner also began taking me to town when he went. Today, the Internet tells me that the distance of my journey, from the Mimbres Ranger Station to Silver City, was 28 miles.
By chance, the next three summers would find me riding small helicopters and fixed-wing Cessna's between log-cabin villages in the Brooks Range, Alaska. I was a field assistant on a UW team studying the forests there north of the Arctic Circle.
Like airport shuttle-vans, the Vietnam-veteran bush pilots of those days would drop us off and pick us up as they could, juggling their passengers, loads, and destinations. I liked those pilots a lot, for they were experts at their craft, cool under fire, and funny. They knew a ton of jokes, which they would share with us around the campfire in the evenings. They would get us in, remember where they dropped us off, and come get us.
I remember frequently being wet and cold on those expeditions. We were commonly out in drenching rain.
Left temporarily at one native-village airfield—I don't recall its name—I remember one man running out into the downpour to see who we were, why we were there.
"Hey man, what tribe you from?" he had asked me. This was quickly followed with, "Come in for coffee."
Then, after a pause and a grin, he said, "Your white friends can come too."
Of course, such stories of reaching across ethnic and socioeconomic lines have not always been one-way. Now and then, when I have occasion to talk with a Vietnam vet, I tell him about those pilots I met.
Likewise, several years ago I remember getting my haircut at Vue's Beauty School at Eighth and King in the International District. Friends kid me about my doing this, but like many guys, I am not so particular about my hair. Vue's is convenient and cheap. Moreover, the Asian-immigrant student hair-cutters there are good. They also need real heads to practice on. On my end, I enjoy the opportunity to interact with the students. At least twice, Vue's has trotted out one who speaks Japanese.
Back to my story, the Vietnamese hair-cutter on that day had been in a quandary. Her life was hard. In broken English, she described how she was wondering whether she should stay in Seattle, or take her kids back to Vietnam. She had extended family there that could help her with her life.
  As this is not a new problem, I had replied, "We say 'Kodomo no tame ni' [for the sake of the children]." I asked her which country offers her children a better future.
By the end of my haircut, she was beaming.