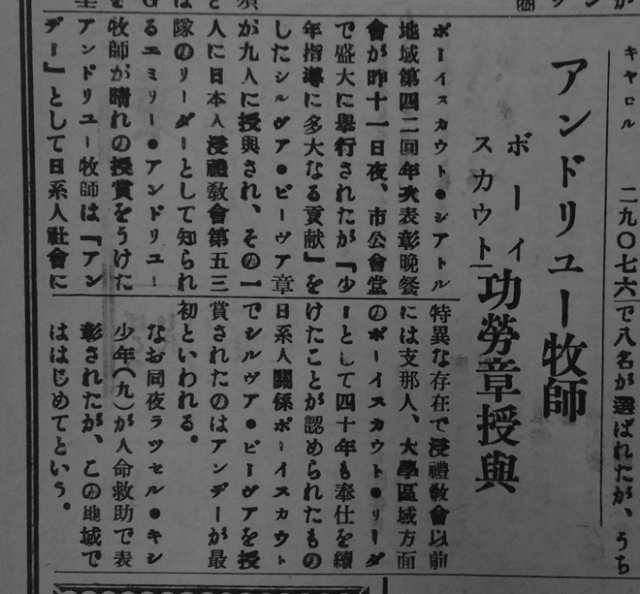 Original Issue Date: Feb. 12, 1958
Translated by Minami Endo
The North American Post
The 42nd annual dinner and awards ceremony for the Seattle Boy Scouts was held at Seattle City Hall on Feb. 11. The Silver Beaver Award for "a great contribution to youth from adult leaders" was presented to nine people including Pastor Emery Andrews, known as the chairman of Troop 53 of the Japanese Baptist Church.
Andrews is known t o the local Japanese community as "Andy." Before he came to the Japanese Baptist Church, he spent 40 years serving as a Boy Scout leader for the Chinese community and the University District. He should be the first local Nikkei community Boy Scout representative to be given the Silver
Beaver Award.
Russell Kishi, 9, received an award for saving someone's life at the same time.