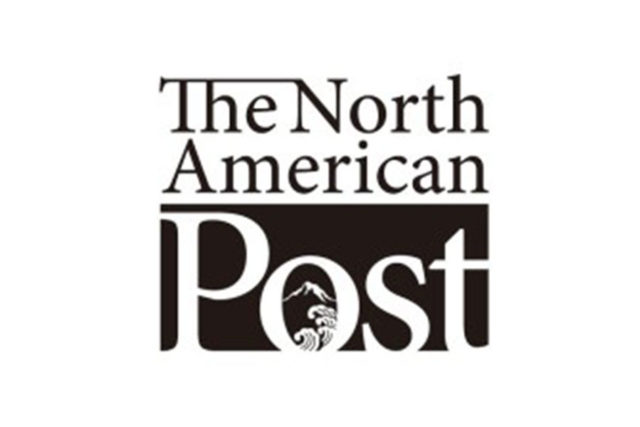 By Shokichi Tokita
For The North American Post
A single mother of eight, a thriving businesswoman, Mother of the Year, a naturalized U.S. citizen, active PTA member, football fan of her Little League sons, world traveler, "f lower child" are only a few roles this very active individual fulfilled during her 83 years.
Haruko Ann Tokita was widowed in 1948 at age 41 when her husband passed away after an extended illness. She was left with eight children, ranging in age from two to 14, a small hotel business and all of $56 to her name. A native of Japan with only a grade school education and some middle school, came to the U.S at age 12, attended Bailey Gatzert and took English language classes at Broadway High School before going to work at the Pike Place Market.
Mom started with a small 50-unit hotel in the middle of Chinatown. She ran that hotel about a year, when she purchased the Fremont Hotel, the business right to the Baranoff Hotel, located at the foot of Yesler, and later, a 25-unit apartment located at 22nd and Main St. These were the successful business she ran for a number of years to support her family.
In the early 1950s, when the Japanese were allowed to obtain United States citizenship, she was one of the earliest to take advent of that oppor tunity. She attended classes and obtained her citizenship. She was as proud of that as she was of all her business dealings.
In 1967, Mom was selected as the Mother of the Year by the JACL. She was a business woman, participated in the PTA, the Japanese Hotel Owners and a number of other activities. She also insured that all her children attended college. All attended college, with five earning degrees.
One of her joys was watching some of her sons compete in various sports at the Little League level. Three participants in Little League football, and she attended virtually all of their games.
Besides watching her children participated in various programs as they grew up, Mom also enjoyed traveling. She didn't simply travel within the United States, but all over the world. That included Europe, Asia, South America, and, at one point, even Russia.
After Mom sold her businesses, she went to work selling flowers at Sea-Tac International Airport for an old family friend, Tomi's Flower Shop. She loved flowers and felt right at home dealing with them at a familiar location from where she departed on her many trips abroad. Thus, she was dubbed "the flower child" of the Tokita family.
With all her many accomplishments, she was always complimented by anyone and everyone. Whenever she was complimented, Mom always replied:
"ONLY IN AMERICA…I could not have done it in Japan."
Editor's Note: Shokichi (Shox) Tokita was born and raised in Seattle, incarcerated in Puyallup and Minidoka and attended Garfield High School. He joined the United States Air Force in 1954 was commissioned as a Second Lieutenant in 1955, flying jet fighters, cargo aircraft and serving as an ICBM missile officer. He flew combat missions in Viet Nam and South East Asia and retired as a Colonel in 1978. Earning Bachelor's degree in Mechanical Engineering and an MBA, Tokita spent his second career as a financial adviser for 28 years