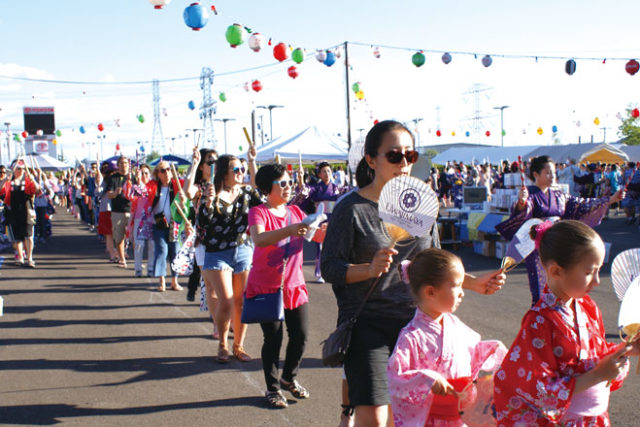 By Chinami Daima
The North American Post
The White River Buddhist Temple in Auburn held its 48th annual Bon Odori last Saturday. A diverse crowd of participatns from the local community enjoyed 16 dances with instructors, cultural performances and foods. A Toro Nagashi (lantern parade) known as an annual event tradition was joined by dozens of children walking around to symbolize the floating of lanterns down the river.
"I like this event atmosphere," said Joe Watanabe, an organizer of the event.
More Bon Odori events around Puget Sound will follow in the coming weeks including this Saturday at Tacoma Buddhist Temple in Tacoma and on Aug. 13 in Olympia. The Oregon Buddhist Temple will host their Bon Odori on Aug. 6.
More information can be found on the calendar page.