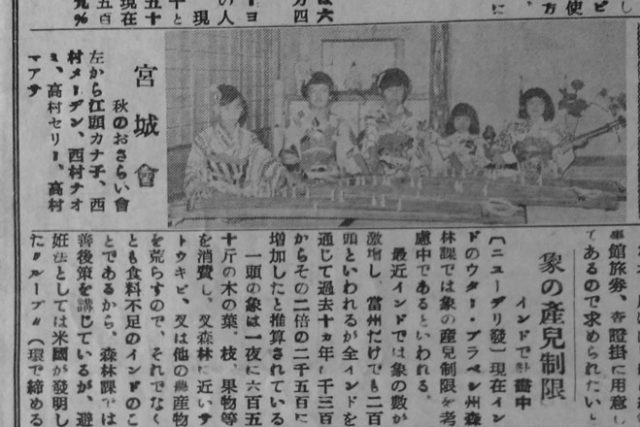 Original Issue Date: Sept. 21, 1966
Translated by Fumika Iwasaki
The North American Post
Seattle Miyagikai announced its fall performance and a certification presentation for Yukiko Ricker from the school head will be held at Seattle Betsuin Buddhist Church at 1 p.m. on Sept. 25. The program is worthy as an autumn event featuring many Japanese dance numbers including Onoenomatsu, Kojonohigurashi with shigin, Kurokami (Jiuta), Akinohibiki, Shochikubai and a koto ensemble by Sansei girls. 
The performances will also feature a shigin by Master Suetsugu, Japanese dance by Mitsuko Ito and shakuhachi by Chikuyu Kai and Shin Shofu Kai.
The event will be free and the organizers are looking forward to seeing many visitors since an advertisement is posted in this paper.