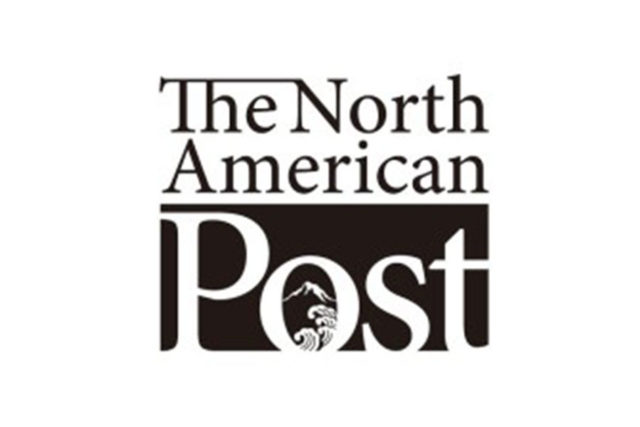 By Maiya Gessling                                                                        The North American Post
Abe and Obama quarrel over Russia
Japanese Prime Minister Shinzo Abe's impending visit to Russia in May made headlines earlier this week when it was revealed that President Obama specifically requested for Abe to break off the visit, due to Washington's disagreements with Moscow over its actions in Ukraine and Syria. Abe and Obama reportedly spoke about the matter in a phone conversation primarily about North Korea's rocket launch.
For Abe, visiting Russia is a chance to work on settling the territorial dispute that has plagued Russia-Japan relations since the end of World War II. Immediately after the war, the Soviet Union seized the Kuril Islands, known in Japan as the Etorofu, Kunashiri, Shikotan and Habomai islets, which has since prevented Moscow and Tokyo
from signing a peace treaty. Like Abe's efforts in South Korea to bring an end to the comfort women issue, resolving the matter would go a long way towards bringing a sense of closure to post-war Japan. Russian President Vladimir Putin has also been invited to visit Japan.
Japan and Japanese Americans shine at Four Continents
This year's Four Continents Figure Skating Championships in Taipei were a showcase for Japanese figure skater Satoko Miyahara and Japanese American siblings Maia and Alex Shibutani. Miyahara secured her first major international vicotry on Saturday night , skating to "Firedance" and Franz Listz's "Un Sospiro" for a personal best free skate. Miyahara, who was born in Kyoto and spent two years of her childhood in Texas, is only 17. The ladies' singles silver medal went to American Mirai Nagasu.
The Shibutani ice dancers won their first Four Continents victory with a stunning free dance to Coldplay's "Fix You" that earned 108.76 points, a personal best.
Political party shake-up coming before summer elections
The Democratic Party of Japan, the nations' largest opposition to the ruling Liberal Democratic Party, is set to merge with the somewhat infamous Ishin no To, or Japan Restoration Party, before Upper House elections this summer. Japan's long-time ruling party is not particularly popular, according to public surveys, but the DPJ has yet to truly recover from the fallout of its brief stint of power from 2009 to 2012, which included the March 2011 earthquake and tsunami disaster.
The DPJ and Ishin hope that the merger will give the parties a new start and greater credibility with Japanese citizens, but they will not officially form a brand new part as Ishin originally wanted. Even together, the DPJ and Ishin will be fall smaller in number than the current ruling coalition.