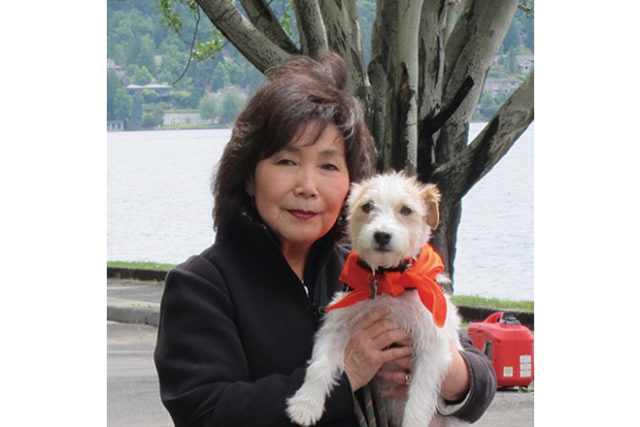 By Keiko Kay Hirai
For The North American Post
This is the continuation from the last article on April 21.
I sat in a complete daze. It was 12:30 a.m. and I had already spent the better part of my evening reviewing the financial numbers for my business. Unfortunately, the sudden economic downturn and recent staffing problems had left my business in a pretty dismal state. I felt as though I was carrying a two-ton gorilla on each shoulder, namely my two salons: one in Pioneer Square and one in Studio 904 on Mercer Island.
During my analysis, I had cut out everything I could think of in order to trim both my business and personal expenses, including my own paycheck. How much longer could I go on eating tuna fish sandwiches for dinner? The thought of eating another one of those cold sandwiches the next evening simply made my stomach turn.
I am sure that you have had similar times in your own life when you were forced to reduce some expenses out of necessity. For me, I was having a hard time coming up with viable way to balance all of my expenses in the hope of saving my business. In desperation, I picked up the phone, called Joe, and said, "PLEASE HELP ME".
Responding in his always cheerful voice, he replied, "Not to worry, Kay. Just send me your P&L and balance sheet as soon as you can. After I look them over, we can meet and talk, okay?"
Joe is smart. More than that, though, he is calm, nice, and unassuming. He has a way of making people feel comfortable around him. I really admired that. This characteristic was so helpful for me because discussing your personal and business cash-flow problems with a stranger is always intimidating and somewhat embarrassing. It didn't help either that I was a right-brained individual. Managing cash flows was something that couldn't even come close to being handled with any of my creative bones.
A few weeks after I made the call, Joe came to the salon to discuss how to get my finances back in line.
"Joe, I'm getting tired of eating all of those tuna fish sandwiches. With my cash flow situation at an all-time low, I just don't know what else I can do," I said. As I sat complaining to him, I realized that I wasn't looking directly at Joe. Instead, my eyes were glancing down at the table because of the shame I felt for being in this unfortunate position.
Instead of giving in to my gloom and doom scenario, Joe's eyes instantly lit up. He looked at me and said, "Kay, don't worry, I enjoy looking at numbers and doing problem-solving. I know that I can help you out of your deficit situation. Having looked over your financial statements, I can think of several things you can easily do in order to cut back on some of your expenses."
"What? Are you sure you can do that? I have spent so many hours looking at different things that I could cut back on and I can't come up with any more. There couldn't be too many things left. By the way, one thing you should know is that I refuse to cut back on my employees' wages," I said defiantly.
"It's okay and I understand where you are coming from. I know how much each employee's well-being means to you," he said, using a soothing voice in his attempt to calm me down.
"If you can find any other places where I can cut expenses, it'll be a miracle," I replied.
"Kay, I'm looking at this line item that says "Facility Maintenance" at $500.00 per month.
Can you tell me what that is for?"
"That's the fee I pay the cleaning crew to come in and clean the floors and other areas when they need a little sprucing up," I informed him.
Joe didn't say a word. He just stared at me to the point that I began to feel somewhat uncomfortable.
"Why are you looking at me like that Joe? You know I need to have the salon cleaned. Our customers don't want to come into a poorly maintained facility," I explained.
"Kay, we have to do what we have to do at times like this, don't we?" Joe responded.
"What do you mean? Are you saying that I should be the cleaning person?" I said.
"Yes, I bet you will do a wonderful job. You can ask your husband to help you out, too," Joe suggested.
"Oh, my gosh. It's come down to this?" I asked, in disbelief.
"And don't forget to turn off all of your lights every evening. That will help your electrical bill, too," he said, with an impish smile.
His laser eyes spotted another line item under "Employee Meetings."
"I don't think it's necessary to feed your employees at every meeting," he suggested.
"I can't cut that out Joe. They expect it," I replied.
"Kay, I'm sure they will understand when you explain to them that you need to find different ways to tighten things up during this difficult time," he said.
We ended the evening on a happy note. And, I actually got excited at the thought of being the cleaning woman until things improved with my business.
What I learned…
There are a lot of consultants in the business world who will claim to be the "Jack or Jill of all trades" and will charge you dearly to give you advice. It is a lot more valuable, however, when you can get help and advice from someone who has already traveled the same road as you have. People who have been there and done that are more credible than those who have not.
Using Joe's suggestions and cutting back on a variety of expenses did not bring my business back to a healthy financial position right away. But it certainly helped. What was more important in the long run, though, was the advice that he gave me about understanding basic human nature. He taught me that, after a while, everyone gets stuck handling things in a certain way; they honestly believe that they can't change their normal way of thinking. Sometimes, however, life's circumstances force a person to see that there are different, more effective approaches to getting things done. Joe's astute advice and ongoing guidance has helped me to create a new mindset in how I view and think about things related to both my personal and business life. I am now convinced that making little changes on a daily basis will eventually lead to a bigger change down the road. In time, all of those roads will lead toward a better, more positive point in one's life.
Editor's Note: Kay Hirai is the author of "Yumi's Life Lessons, How to Empower Yourself and Turn Every Day into a Happy Day." Signed copies may be purchased at Kay's salon, Studio 904 on Mercer Island or online at amazon.com and chinmusicpress.com.