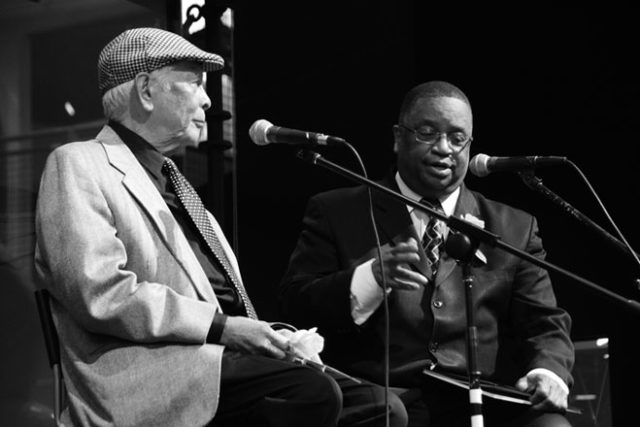 By The North American Post Staff
The local community has been mourning the passing of "Uncle Bob" Santos, a beloved-community activist, last Saturday. He was 82. Statements have recently been released from many local organizations and civic representatives.
Mr. Santos was raised at NP Hotel in the current Japantown in the International District and was a life-long supporter of the district and community through civil rights activities. He was known as the unofficial Mayor of the International District.
"He was everyone's 'uncle' because of his universal and unwavering friendship, and he was a hero to many marginalized Seattlites who he tirelessly advocated for," Mayor Ed Murray stated. "I have been fortunate to have worked with him on many of these issues for over two decades."
He is one of the "Gang of Four" members to fight for jobs, housing and services to support local minority groups including Asian Americans. His advocacy and leadership have mentored recent community leaders.
"Like many of my colleagues, I am proud to have called Bob a friend," State Senator Bob Hasegawa said. "He was a mentor and moral anchor for our entire community. We will be forever grateful for his example of fearless leadership, compassion for his neighbors and his principled guidance for our community – and we will continue to carry out his work."
Local media reported Mr. Santos was hospitalized in recent weeks. He appeared at the ID community meeting for safety on June 23 regarding the Donnie Chin murder case. His wife is State Representative Sharon Tomiko Santos.
The memorial for Mr. Santos will be held on Sept. 23.