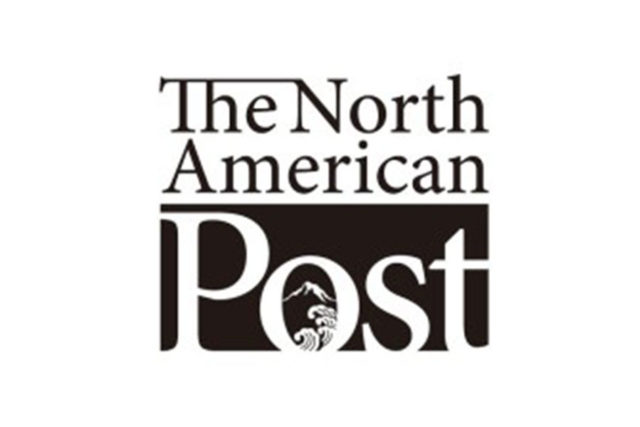 By Fumika Iwasaki
The North American Post
As a young Japanese American, Stephen Kitajo tries to do new things. The local-born Yonsei (fourth generation Japanese American) became a co-chair of the Minidoka Pilgrimage Planning Committee this August, which will prepare for the 12th annual history educational tour to the Japanese American incarceration camp site in Idaho.
Kitajo, who has been involved with the group since 2012 as a youth scholarship recipient, has also worked at the Japanese Cultural Community Center of Washington.
"A big part of the reason why I started activities like Minidoka Pilgrimage and JCCCW is my curiosity," said Kitajo, who had few chances to directly hear experiences or stories from his parents or grandparents. "My parents didn't really have stories, because their parents didn't talk about anything. I wish I had asked my dad before he passed away, and I wish I was part of it. And my mother wasn't able to be involved, she is just too busy.
"When I had a chance to be involved, I thought it would be a good thing," he continued. "Because it gave me a chance, literally I could share my stories and experiences with my parents because they didn't get any stories from their parents."
Because he has a strong interest in the Nikkei (Japanese Americans), Kitajo studied Asian American studies and history at Pacific Lutheran University. He later learned how history and culture could be connected by working at the JCCCW.
"JCCCW focused on a lot of culture, but basically a big part of some culture is history," he said. "History helps to shape culture. To learn culture and history is kind of a similar goal.

"When I was growing up, I used to think am I Japanese American, or am I American?" he added. "And when I was older and started really to be comfortable with the idea, I realized I don't need to try to fit into either one. The culture I was growing up in is separate from American culture and Japanese culture."
He said that his experiences led him to the answer.
"When I was walking by myself through the city or something, people tried to talk with me in Japanese, thinking I was Japanese from Japan," he said. "However, when I was walking with Japanese friends, they knew immediately to speak in English. They were just seeing me in a different way."
"I'm totally different from people in Japan, and just as much as with other Americans," he added. "So I think it just took a while to figure that out and be confortable with that."
In describing Japanese American culture, Kitajo explained that it "encompasses a wide range of values, beliefs, expectations and appearances.
"It is probably different for everyone who considers themselves to be Japanese American," he said. "For myself, Japanese American culture is the history of Japanese Americans in the United States and how it is a part of my own story. All of the traditions, food, holidays, music and the arts, values, beliefs and expectations that my ancestors held are still a part of my life today.
"They might not be as big a part of my life as they were in my ancestors' lives, but they will always be a part of me. I try to be mindful of why these things were important enough to my ancestors to want to pass on because it helps me understand how Japanese American culture came to be what it is today. Then I also consider how Japanese American culture has changed in the past, continues to change today and will always change in the future. All of this comes together when I think of Japanese American culture."
This easily relates to the Minidoka Pilgrimage Planning Committee's activities.
"I have never worked with a group of people who were more passionate and more willing to do whatever is necessary to ensure that the memories of Minidoka and the incarceration of Japanese Americans during World War II are never forgotten," he said.
"I want to see the pilgrimage continue to grow," he said. "It's not just enough to keep doing the same things. We always have to look for ways to involve more people and different people, to do different things because we want people to come back every year.
"So next year, I will do things differently than this year."