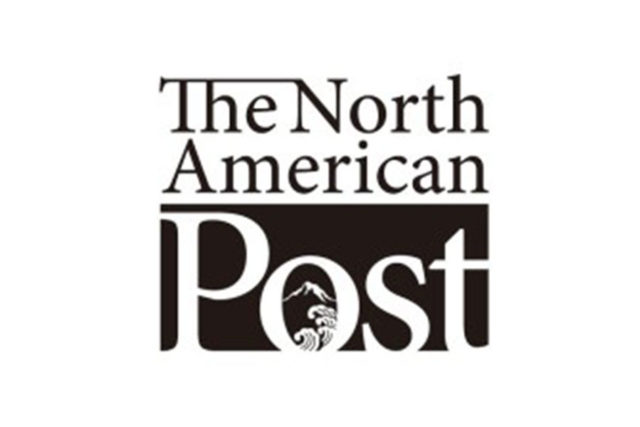 By Robert Giulietti for North American Post
Imo-Kura" Sweet Potato Appetizer
Ingredients
1 med Satsuma Imo Sweet Potato sliced (Produce Special $1.29/lb)
1 med Okinawan Sweet Potato sliced (Produce Special $2.59/lb)
2 T Toho Tsuyu (Katso or Konbu) (Grocery Special $2.99)
1 T Kikkoman Soy Sauce (Grocery Special $3.29)
1 T Mizkan Mirin (Grocery Special $3.29)
1 tsp Olive Oil (Grocery Aisle 4A)
2 T Sugar (Grocery aisle 6A
Garnish
1 cup Ellenos "All Natural" Greek Yogurt
Available next to Kinokuniya Book Store
1 jar Ikura Salmon Roe (Seafood Special $12.99)
Sweet Potato Preparation: Slice each potato widthwise about ¼" thick. Depending on size of disc, cut in half or quarters to make it bite size. Heat up a pan and lightly oil the surface of the pan by spraying or paper towel. Place enough potatoes to cover the surface of the pan and add mirin, soy sauce, tsuyu and sugar. Allow to simmer on medium to high heat uncovered until the sauce thickens. Flip potatoes as needed. Turn off the heat once the sauce reduces to a glaze.
Appetizer form: Once potatoes slightly cool, place potatoes one layer side by side onto a serving tray. Add a small circular dollop of yogurt on each piece of potato and garnish with one salmon roe (ikura) and serve.
[Editor's Note]
This is a joint project with the Uwajimaya Seattle. The writer usually appears at the store for cooking demo with this recipe on Friday. He can be reached at robertgiulietti@uwajimaya.com.