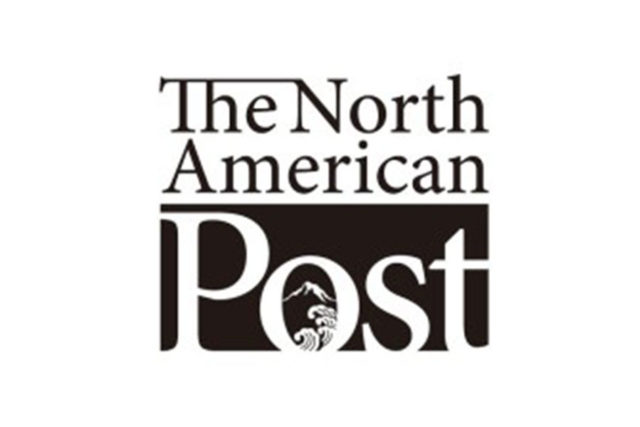 By Nancy Matsumoto
For The North American Post
The first time I interviewed Bon Yagi, the New York City businessman who has built an empire of 13 Japanese specialty restaurants featuring everything from soba to sake, he tried to sell me something completely unexpected: a Toto Washlet toilet. Though the topic at hand was his sake specialty restaurant Sakagura, when I happened to mention I was in the midst of bathroom renovations at home he couldn't resist the business opportunity. "Let me know if you're interested in a Washlet," he reminded me politely at the end of our conversation.
Acting as the local agent for the premier purveyor of Japanese toilet technology is a mere side business for Yagi, but one he practices with the same entrepreneurial zeal that's made him the benevolent overlord to a mini-empire of Japanese restaurants centered in Manhattan's East Village and covering the gamut of native food genres. Most entrepreneurs "are very successful in one concept," notes Saori Kawano, the founder and president of New York City-based Korin Japanese Trading Corp, and like Yagi, a self-made first-generation success story. "But he has many different concept restaurants. When I asked him why, he said, 'I just want to open restaurants that I want to eat at.'"
So he's built Rai Rai Ken for ramen, handmade gyoza, and fried rice; Shabu Tatsu for shabu-shabu; Soba-ya, for handmade soba; and Sake Bar Decibel for sake and Japanese-style tapas. Those longing for a Japanese-style grilled-to-order rice burger can minister to their homesickness at Yonekichi, which serves a skillfully prepared saikyo salmon rice burger (photo above) slathered with white miso and layered with pickled daikon and shiso leaf. If your hankerings lean toward authentic curry rice, Curry-Ya is where you can supplement your veggie or beef curry with deliciously crispy potato croquettes, natto, or fried oysters. Hi-Collar offers a taste of Japanese-style siphon coffee, and at Cha-An, a selection of okayu (rice porridge), savory and sweet toasts, and Japanese desserts is always available.
Yagi was also one of the first purveyors of okonomiyaki, the crispy savory pancakes that are enjoying a moment of popularity in fad-chasing New York now. And he expanded his takoyaki (battered and fried octopus) stand Otafuku in January 2014, adding taiyaki (azuki bean-stuffed fish-shaped pancakes) to the menu and renaming the place Otafuku x Medetai.
"He's the emperor of the East Village Japanese scene, an under-the-radar type of guy who deserves a lot more credit but doesn't seek it," says Rick Smith, who benefited from Yagi's advice as he was planning to open his East 9th Street Japanese sake shop Sakaya with his wife Hiroko in 2007.
Yagi, whose uncle operated a sake and soy sauce brewery in Chiba, placed his sake bar Sakagura (boasting the largest sake list in the city at over 200 labels) in midtown because Japanese consulate members told him the East Village was "too dangerous" for them to travel to. He drew on his memories of his uncle's brewery to create a faux pounded dirt (doma) floor and restrooms that look like giant hooped sake casks. That sense of quirky creativity and individuality—as well as Yagi's mission of bringing Japan to New York—pervades everything he does.
On his company website, a heading reads, "Enjoy Japan Without Airfare." Even the company name, T.I.C. Group Restaurants, can be interpreted in different ways. Yagi's daughter Sakura, 28, who has become operations manager for all of his business dealings ("I support people 'on the ground' and put out fires when they arise," she explains), says "It stands for Total Information Center, but I like to think it stands for Tokyo in Change."
She's overseeing an expansion of the business way uptown, with branches of Curry-Ya and Rai Rai Ken opening in West Harlem in anticipation of City College of New York's new medical school opening next year. Although her father was against her joining the business, when he was diagnosed with prostate cancer in 2012 Sakura gave notice at the public relations firm she was working for and talked her parents into letting her make the move.
Yagi's wife Tomoko was already an instrumental part of the business, monitoring food quality at several of the group's restaurants and supplying some of her own recipes for savory and sweet dishes. Their son Daihachi, 21, a student at the University of St. Andrews in Scotland, helped out at the T.I.C. offices over the summer after working as an apprentice on a sustainable farm in Brooklyn.
As Sakura has taken on more responsibility, her parents have come to appreciate her contribution. "It's the best oyakoko (display of filial piety) for me to give them the time to enjoy themselves," she says. Although they are "very non-traditional as parents," and "a lot more vocal about their appreciation of my contributions," Sakura notes she has made it a project to help her parents along in their westernization. Once shy about displays of affection such as hugging, their daughter inaugurated the family hug by saying to them, "Guys, this is what we're doing from now on." Her parents eventually grew so fond of hugging, she says, "sometimes the first thing they do is go in for a hug."
To be part of the T.I.C. empire is also to be drawn into a family circle of sorts. Chizuko Nikawa-Helton, sake sommelier and founder of Sake Discoveries, worked as a sake sommelier at Sakagura for four years. She recalls how Yagi encouraged her to begin hosting sake tasting events at the restaurant and helped launch her career as a sake promoter. When she could barely speak English, Yagi suggested she hold her first tasting at the restaurant. "He totally encouraged me and stood behind me," she recalls. At the end of the evening, Yagi gave a speech in which he noted the recent loss of Nikawa-Helton's father to cancer. She was so touched by his support and encouragement, she recalls, "I couldn't stop crying."
All photos are courtesy of Nancy Matsumoto.
Edtor's note: This is the first part of the article originally posted on the Japanese American National Museum's Discover Nikkei at www.discovernikkei.org. The writer is a New York City-based freelance writer whose website is www.nancymatsumoto.com and blog is http://nancymatsumoto.blogspot.com. She is currently working on the English-language publication of her grandparents' book of tanka poetry, Michigan Kohan.