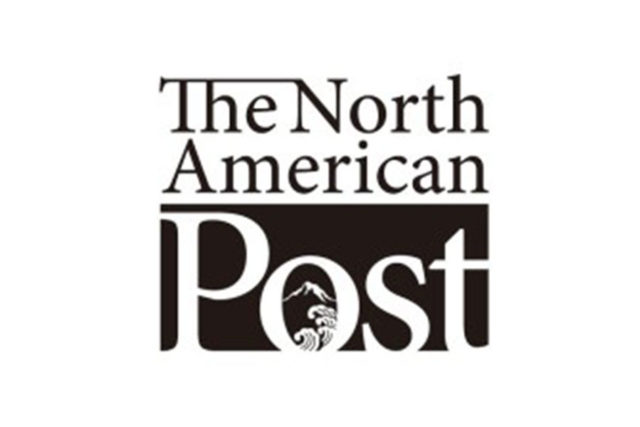 By Yukiko Tanaka
For The North American Post
Ueno, like Asakusa, has a low town atmosphere despite all those activities in high art and classical music, etc. During the post-Pacific War era, the town was frequented by dealers of contraband items and black marketers Temporary laborers from the northern regions coming and going were a part of daily life until the 1964 Olympics. Ueno today is still far from sophistication, and it shares a rough ambiance with nearby Akihabara and Okachimachi. Leaving these areas for another day, you will next visit Yanaka, adjacent to Sendagi and Nezu.
I have heard that Yanaka has been "discovered" by foreign tourists in recent years and that a family-run small inn called Sawanoya located in Yanaka has a long wait list. The inn, located not far from Nezu subway station, is five minutes' walk southward from Shinobazu-dori, in Yanaka 2-chome, and is a bit hard to find since it is in the middle of a residential neighborhood.  Changing from a business hotel to an inn, however, is a good idea. Sawanoya is ideal for those who want to enjoy walking in and around Yanaka. A word of caution: it is not a big family-run place, you must make a reservation well in advance. Also, Sawanoya is like a hostel in that it has a shared bathroom.
What is Yanaka like, you might ask. First of all, there are many Buddhist temples, and in its northeast corner is Yanaka Cemetery, which takes up a large portion of the neighborhood. To reach it from Ueno Park, you first exit the park shortly after you see the Music School on your right. Walk northward a bit to reach Kototoi-dori, and when you cross it you will be in Yanaka. On the way, you will go through a residential area of Ueno-Sakuragi. You will feel that time has gone by very slowly around here over many years. You might even spot a sign board that says such a thing as, 'Shinnai and Kouta taught' (both are forms of traditional Japanese singing). The old, two-storied wooden house you see on Kototoi Street was a sake merchant, now a branch of the low town museum mentioned above.
Perhaps because of a regulation, you do not see high rises in this area and streets other than a few major ones are all narrow and winding. Whenever I walk here I am impressed with the quietness and restfulness. Since Yanaka Cemetery is famous for its cherry blossoms, you will probably see crowds in the compound, but at other times hardly anyone can be seen except maybe for a few who have strayed while conducting a "history walk" of the neighborhood. While not many are left in central Tokyo, many winding alley-like streets where not a soul can be found here. Since walking with definite destinations in mind might lead you nowhere even with a map, you just as well might wander about. Although you now see, on Kotoi-dori, a few newly-built, multi-floored condominiums and houses in postmodern styles, and although they stand out as inharmonious to the environment, the general ambiance in this neighborhood is not so easily altered with so many temples around.
While walking here in Yanaka neighborhood, there were times when I suddenly realized I was right outside the temple compound. Take a good look if you spot a wall looking particularly old as it might be the one built during the Edo period called tsukiji bei, which was constructed with layers of roof tiles put together with mud. You might also spot a few newly-opened shops amidst modest wooden houses, but these newcomers are by and large the individuals who want to win customers with good sense and ideas, among them being a gallery converted from bath house and one a Westerner has opened using reused old, but fine, pieces of wood. These are with quiet store fronts and without loud advertisements.
You can, by the way, reach Yanaka not via Ueno but directly from Narita by taking the JR line and getting off at Nippori Station. In that case, you have to climb up a hundred or so steps (or use an elevator) and cross the bridge built over the rail lines. At the view from the bridge is excellent, making you realize that Yanaka is indeed on a hill. The end of the bridge you will find you are right outside of Yanaka Cemetery.    
[Editor's Note]
This series introduces a historical view of various sites in Tokyo. The writer can be reached at ytanaka03@gmail.com.