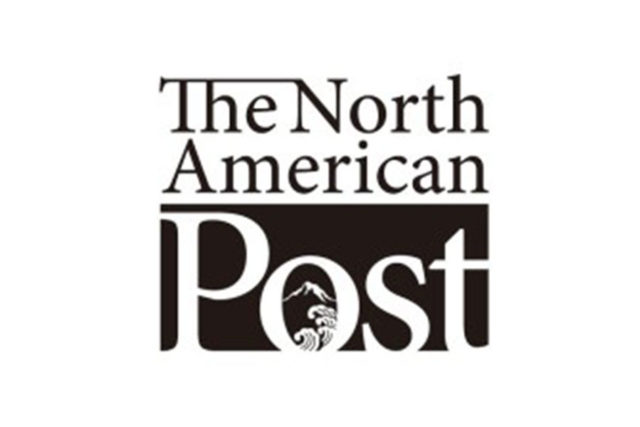 By Yukiko Tanaka
For The North American Post
In making a modern nation out of what they succeeded from the regime of Tokugawa shoguns, the leaders of the newly formed Meiji government wanted their nation to be rich and strong. The space where Ueno Park is today, therefore, was opted to be a facility to train soldiers. But a Dutch physician and advisor to the new government by the name of Boldwin put a stop to this idea. 'You should use it as a park,' he told those who had no idea what a "park" was. Indeed good advice and it was fortunate for us that the government leaders took that advice. You will find a statue of Boldwin somewhere in the center of the park.
There is another notable statue in the park, that of Saigo Takamori, a man whose contribution in forming a new regime was significant but who left later after a disagreement with others. With a dog, he stands in a kimono that is too short for him. His widow, it is said, was quite unhappy seeing him looking like that. Indeed, the statue of 'Saigon-don,' as he was called affectionately, looks more amicable than dignified, which he might have preferred after all.
If you take the long and wide steps down to a large square below you will be in Ueno Hirokoji, a space created during the Edo years in order to prevent fires, of which there were many, from spreading. Shoguns on their way to Kanei-ji Temple went through here as well. What you see all around the square today are commercial buildings, large and small; it is a bustling spot with a touch of vulgar taste. It is all a part of Ueno that surrounds the park.
Now, a few words about your lodgings. While I recommend you to check out the hotel in Asakusabashi, the proximity to Ueno Station is not recommended, as no doubt you will suffer from loud noises. It is best to leave Ueno and find one in the neighborhood of Yanaka north of the park. Also in Yanaka you will find an area or two to taste a bit of 'old Tokyo.' Incidentally, it is possible to go to Yanaka directly from Narita Airport, and in such a case the JR station of Nippori is most convenient.
Some people think of Ueno Park in close association with cherry blossoms. True, there are many trees in the park and they are not only old but of many different kinds, 53 to be precise. Blossoms look different to our eyes but they bloom at different times, allowing more days to enjoy them. When the season arrives, you will see many people sitting under the trees ostensibly to enjoy hanami, flower viewing. What people enjoy, however, are not flowers but eating and drinking with families, friends and co-workers. Such is the long tradition among the Japanese; in more recent years, more foreigners are seen partaking in the tradition. But the trash after the party is a serious issue, making some prefer to enjoy flowers elsewhere, and there is no shortage of such a place throughout Tokyo.
There is a pond in Ueno Park, a large one, in addition to a children's zoo. In this Shinobazu Pond is a small man-made island with Bentendo Shrine on it; people used to reach it by a boat but there is a pretty bridge now. Lotus plants cover part of the pond and in the days when the surroundings were much quieter, I heard one was able to hear the sound of the large flowers opening up. What were those days like, you might wonder, but if you want to see the flowers in bloom you should come in May.
The land where you see Shinobazu Pond was a part of Tokyo Bay in ancient times. It is hard to believe but that might be a reason why there are many species of birds including migratory birds in and around the pond. A walk around the pond is part of the attraction of Ueno, although that will be for another day.
[Editor's Note]
This series introduces a historical view of various sites in Tokyo. The writer can be reached at ytanaka03@gmail.com.