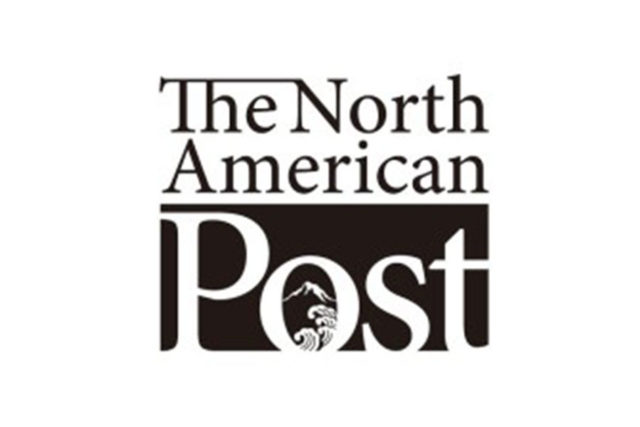 From JACL Seattle Chapter
The Seattle chapter of the Japanese American Citizens League (JACL) will host its 95th Annual Banquet and Fundraiser at 6 p.m., Saturday, April 8 at Bell Harbor International Conference Center.
Hosted by Lori Matsukawa, anchor for KING5 TV, the event commemorates the anniversary of Executive Order 9066, which authorized the World War II incarceration of 120,000 Japanese Americans. The annual banquet, which serves as the major fundraiser for Seattle JACL, fuels the organization's civil rights and social justice work, which, in 2017 includes a conference for LGBTQ youth and their families. (Family 2.0: An API LGBTQ Gathering, May 20 at North Seattle College).
"Today, more than ever, Japanese Americans must tell our story so that what happened to us during World War II will never happen to any other group," said Seattle JACL President Sarah Baker. "By supporting Seattle JACL, you join us in affirming the rights of our Muslim and Sikh neighbors, in creating a better future for young people of color, and in defending the inherent worth and dignity of immigrants past, present, and future."
The banquet will include spoken-word poetry by Troy Osaki, a Kundiman fellow and a Youth Speaks Seattle alum and mentor, perfmance of the national anthem by Kwangsuk Ku of the Seattle Opera, and a blessing and dance for the invocation by Matt Remle of the Lakota Nation. Speakers will include David Yamashita of the Nisei Veterans Committee Foundation; Tom Ikeda of Densho; and Toshiko Hasegawa (Past JACL President; Washington State Task Force on Deadly Force in Community Policing). Colleen Fukui-Sketchley, a Diversity & Inclusion specialist formerly with Nordstrom, will lead the live ask.
In addition to the fundraiser, JACL will recognize several community leaders for their contributions to social justice. This year's honorees include beloved community activist and fixture at Seattle-area Obon festivals Elsie Taniguchi (Camp Harmony Committee, UW Alumni Association) with the Sam Shoji Unsung Hero Award and Larry Gossett, King County Councilmember, with the Civil Rights Award. Gobo Enterprises, which represents some of the largest national brands in the food industry at Costco Wholesale, will take home the Corporate Community Engagement Award. Densho, a nonprofit dedicated to sharing the experience of Japanese Americans incarcerees from World War II, will receive the Community Engagement Award.
Doors open for the 95th Annual JACL Banquet at 5:30 p.m. on April 8 with a formal program beginning just after 6 p.m. and ending at 9 p.m. Bell Harbor Conference Center is located at 2211 Alaskan Way, Seattle. Parking is available at the Art Institute of Seattle's Parking garage, which connects directly to Bell Harbor via skybridge, and can be accessed on both Elliott Avenue and Wall Street. The cost to attend is $100 in advance (deadline: March 25), $130 at the door and $50 for students. To purchase tickets online, please visit seattlejacl.org/banquet2017. If you or your organization are interested in hosting a table, please contact Stephanie Tsukiko Nomura-Henley at snowy3000@gmail.com.