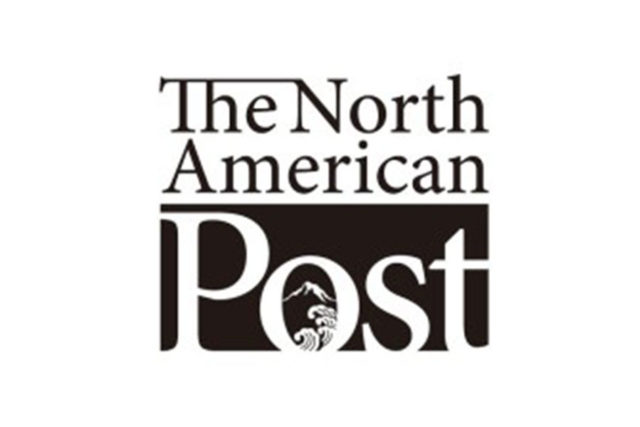 By Robert Giulietti For the North American Post
Wafu Meatsauce Rigatoni (4 servings)
Ingredients
½ pkg      Rigatoni Pasta                      (Grocery Aisle 5B)
¼ lb        Ground Beef/Pork                  (Meat Dept)
2 T          Minced Shiitake Mushrooms   (Produce Dept)
1 T          Minced Garlic                        (Produce Dept)
1 cup       Yellow Onion diced small       (Produce Dept)
1 T          Carrots diced small               (Produce Dept)
2 cups      Crushed Tomato                  (Grocery Aisle 4B)
1 tsp        Soy Sauce                           (Grocery Aisle 3B)
1 T          Heavy Cream                       (Grocery Aisle 11A)
1 pinch    Dried Thyme                        (Grocery Aisle 3A)
1 T          Olive Oil                              (Grocery Aisle 4A)
1 T          Cooking Sake                      (Grocery Aisle 3B)
Garnish
1 tsp        Parsley minced                    (Produce Dept)
Hydrating Pasta (before sauce): Bring salt water to a boil and add the pasta. Boil pasta for three minutes less than the suggested cooking time (seven min for rigatoni). Immediately remove, rinse in cold water and hold in a colander. Coat with olive oil.
Sauce: For the best result, cook the sauce a day in advance and allow tomato sauce to simmer for hours and for use the next day. Heat oil until slightly smoking add pork and beef until surface is brown then add onions, garlic and carrots and cook for two minutes or until surface is slightly brown. Deglaze the surface of the pan with cooking sake. Once liquid evaporates, add tomatoes and, thyme and allow to slowsimmer for two hours. Allow to cool and refrigerate for ready use. For demonstration, we will make an "ala minute" sauce, or a quick cooking sauce.
Finish the pasta: Add pasta water as needed to finish the pasta in the sauce to al dente doneness. Finish with cream, garnish with parsley and serve.
[Editor's Note] This is a joint project with Uwajimaya Seattle. This recipe will be demonsrrated at the store on July 15. The writer can be reached at robertgiulietti@uwajimaya. com. A video demonstration of this recipe can also be seen at www.facebook.com/ uwajimaya.