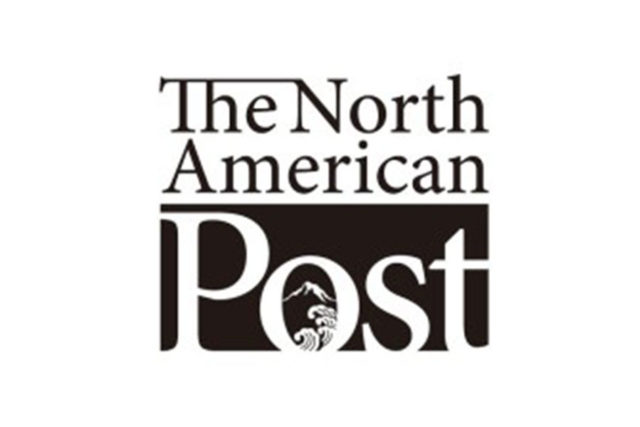 By Yukiko Tanaka
For The North American Post
The beauty of Japanese castles lies in their outer walls of rocks, wrote Paul Claudel, French poet and diplomat. There once were quite a few castles all over Japan but only a few are left today. Much of the new construction is for tourism. Although Claudel may not have in his mind the rock wall surrounding the Palace, once called Edo Castle, the way those huge rocks piled up ingenuously in the wall you see beyond the moat is quite magnificent, even beautiful.
The origin of Edo Castle is a fortified mansion that once stood at a spot overlooking the area that has become present-day Tokyo. It was built in 1457 by a local warlord by the name of Ohta Dokan. Tokugawa Ieyasu then made it into a huge castle equipped with long and deep outer and inner moats. With 110 gates, 30 bridges and 21 mitsuke (watchtowers), it was the largest in the world at the time, and it took half-a-century to complete. Giant stones of the wall were brought mainly from the Izu Peninsula by boat, which traveled via Tokyo Bay and on Nihonbashi River. You can see them close by since a few of them are displayed in an enclosed yard inside the East Palace Garden; they are huge indeed.
Beyond the area where you see giant rocks is a large open space. This is where honmaru, the main part of the castle, was. To the north was where oku, or "deep inside," was located. It was strictly an off-limit area for anyone other than the shogun, his sometimes many wives and their young children. The women who served these people were many, nearly one thousand, it is said. Confined in this quarter, the women were without freedom and allowed to leave only on rare and special occasions. One part of their day-to-day life was a daily burning of a huge amount of cedar leaves, which created the stink that permeated the air.
The Palace East Garden is a nice open space with trees and shrubbery where you can stroll, but there is nothing special about it. Exiting through a handsome Tayasu Gate and crossing a bridge, you are now facing a street with car traffic. To your right and by the moat, you can see a concrete building in a contemporary design, which is the National Modern Art Museum. A short distance to the left is a pre-war brick building, which houses the Craft Gallery (one admission for both, free for seniors except for special exhibits).
The latter building is from the Meiji era and once was the Headquarters of the Imperial Guard Division. It was here the infamous 2.26 Incident, a failed attempt of coup, took place in the early Showa era. Today, the Gallery exhibits the works of Japan's first-class artisans in ceramics, woodworks, weaving and lacquerware, etc. You can see how traditional art forms are finding themselves in contemporary expressions in each genre. It is a must-visit since the exhibit is not extensive and does not take much time. To your right is the subway station of Takehashi as well as a large building, the office of the Mainichi Daily News, and underground are restaurants of all types, serving those who work in this area. Most lunch menu-items cost 900 yen.
Yet another green space, Kitanomaru Park, is behind the museums. The park, more like a garden, is splendid and it is one of my favorites as far as gardens go. Having seen the gigantic stones and a very formal East Palace Garden, you will enjoy this space with its casual pathways, a pond and variety of trees. Occasionally you can spot birdwatchers in action. The large and ugly grey structure that sits in a far corner is Nippon Budokan. Built for the 1964 Tokyo Olympics, it is an eyesore but it accommodates today's rock concerts and commencements for what we call "mammoth universities," etc.
Exiting Kitanomaru Park via another fine gate, Tayasu Gate, you are on a broad road of Yasukuni-dori, a major thoroughfare that stretches west and east quite a ways. Walking for a few minutes westward, you will find a big torii gate, the entrance into the compound of Yasukuni Shrine. Although its garden is pleasant to stroll in with ancient trees (among them  a cherry tree, blossoms of which are the indicators of the beginning of its short flowering season), you might skip this politically-charged shrine unless you are interested in learning about Japan's last disastrous war.
[Editor's Note]
This series will be published every week. The writer can be reached atytanaka03@gmail.com.