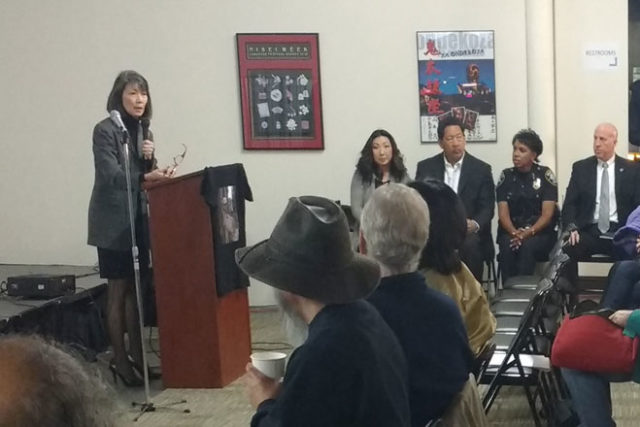 By The North American Post Staff
State Representative Sharon Tomiko Santos and the International District Emergency Center hosted a community meeting on Monday to share updates about the Donnie Chin murder case with the local police department at Nagomi Tea House in the International District.
Chin, founder of IDEC, was killed in July 2015 in a crossfire shooting as he was responding to an incident, according the Seattle Police department. As of the Monday meeting, the suspect has not yet been identified, but the local police shared some updates in the investigation since the last meeting in June. The homicide team met with a person in custody in the Midwest to seek any evidence or clues on the case.
Since the loss of the ID guardian, the community has been steadily gaining anxiety and distrust towards the police department. Near the meeting site,  criminal activities included theft of the campaign fund for Santos raised at an event on Oct. 28.
At the meeting, the police department explained that patrols and officers have been added to the area during both day and night shifts. City Council President Bruce Harrell shared that the city provided funds to work on safety issues through both environmental improvements and hiring additional police officers who also understand cultural issues.
The attendees also expressed the need to build a closer relationship between the community and police department.