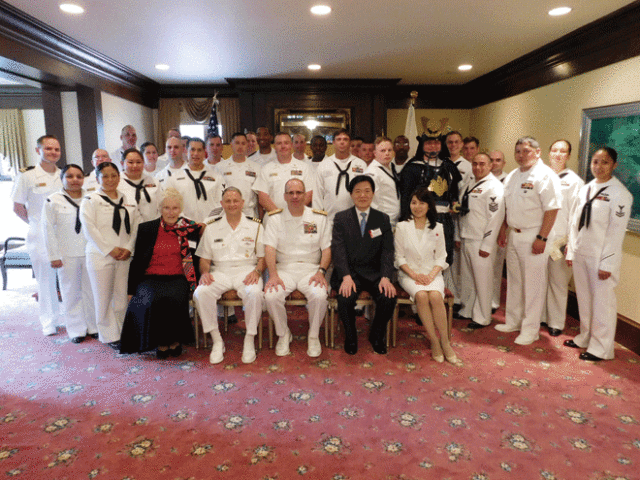 By Chinami Daima The North American Post
The Consulate General of Japan in Seattle held the Tomodachi reception last Thursday inviting local U.S. Navy representatives and community members at the Consul General Masahiro Omura's official residence. Succeeding another reception with the U.S. Army and Air Force representatives on Feb. 19, the event was held to build and strengthen connections with those who have served in Japan.
The U.S. Navy sent 18,000 soldiers and officers to serve in Japan, nearly onethird of the United States Forces Japan. Its headquarters are located in Yokosuka, Kanagawa.
Four main navy bases around the Puget Sound including Oak Harbor, Everett, Kitsap and Bremerton, have had strong Japanese communities with those who immigrated after international marriages. Some of them organized Japanese women's groups including Shakunage Kai in Oak Harbor and Peninsula Japanese Women's Club in Bremerton.
The Tomodachi reception gathered about 70 attendees including Rear Admiral Jeffrey Ruth, commander of U.S. Navy Region Northwest, State Senator Karen Fraser and community representatives.